Solving People Performance Problems in the Workplace ™

Seller Side Due Diligence
Maybe you've decided to retire, start a new business, or capitalize on how well you've grown your investment. Regardless of the reason, getting the most value for the years of hard work you put into your business is probably a high priority.
There are potential opportunities to save money, make more money, and to fix problems that you may not even be aware of, but that you can be sure, your potential buyers will uncover.
Using Clarity Performance Alliance is effective because we're not in the middle of the day-to-day and can see with a clear perspective. The adage "You can't see the forest for the trees." is a very real issue and keeps most businesses from being completely successful at self-diagnosing performance issues or finding hidden opportunities for boosting profits.
Clarity Performance Alliance's

Clarity Organization Scan™

and the

Clarity Performance Audit™

both can identify hidden opportunities and problems. We will work with you to optimize your business's performance so that every buyer sees the same great company you labored over and grew to become what it is today.
Mergers & Acquisitions Optimization
About Our Work
Practice Areas
Mergers & Acquisitions Optimization
Seller Side Due Diligence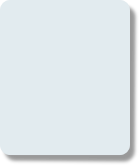 A Marks & Mavis study found that on average, employees spent two hours per day obsessing on the potential impact of a merger or acquisition rather than performing their work.
If communication about staff reduction, reassignment, or relocation is not handled well, the best and brightest leave first.

© 2009-2017 Clarity Performance Alliance, LLC



Solving People Performance Problems in the Workplace ™