Solving People Performance Problems in the Workplace ™

Typically only 23% of acquisitions earn back their capital costs.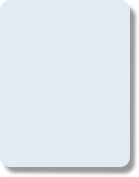 A more recent Deloitte study indicated that only 32% of transactions were deemed successful; meaning they achieved their planned objectives within the planned time frame.
About Our Work
Practice Areas
Mergers & Acquisitions Optimization
Buyer Side Due Diligence




Buyer Side Due Diligence
You have your acquisition strategy in place. You know what the ideal company looks like. You're ready to start due diligence.
Before you continue, it's wise to ask: does your due diligence process uncover enough information? Will you make optimal decisions in deciding if you should purchase and then how you should proceed if you do purchase? Are you going to beat the odds of the many mergers and acquisitions that have come before you that have failed?
In "Joining Forces: Making One Plus One Equal Three in Mergers, Acquisitions, and Alliances," authors Marks and Mirvis researched M&A failures and identified the underlying causes for the failures. Listed below is a representative sample of the causes:
Buying or lead merger business has an unclear business strategy

Initiating company has a week core business that is beyond salvation even with a strong partner

Poor combination strategy and/or incorrect combination assumptions

Hurried, incomplete due diligence

Unrealistic expectations of target company value

Psychological effects of the combination are denied or ignored

Culture clashes are denied or ignored

Unmitigated employee stress and organizational ineffectiveness

Rushed implementation of integration processes and programs

Unanticipated integration issues and obstacles

Culture by default rather than by design

Missed or overlooked opportunities for organizational enhancement
When we review this list, the first thing we notice is that financial, legal, and operations due diligence are not likely to identify, address, or resolve any of these underlying causes of failure.
Fortunately, our method of organizational and cultural due diligence and corresponding follow-up does.
Clarity Performance Alliance uses the

Clarity Organization Scan™

and the

Clarity Performance Audit™

to provide this information. While there is no such thing as a crystal ball, performing only financial and legal, or financial, legal and operational due diligence leaves a large section of the picture obscured. At Clarity Performance Alliance, we feel that risk management should manage as much of the risk as possible, not just the portion that's always been done.
Clarity Performance Alliance will provide a detailed report that lists the steps you need to take to either avoid or overcome the above problems, ensuring a smoother process and increasing your chances of avoiding failure.
In the past 40 years, study after study shows that at best 50% of deals succeed while at worst 77% fail to deliver the expected financial promise.
In one study, cultural compatibility was found to be the greatest barrier to success yet it was found to be the least likely studied in terms of due diligence.

© 2009-2017 Clarity Performance Alliance, LLC



Solving People Performance Problems in the Workplace ™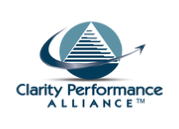 Mergers & Acquisitions Optimization